You can now display the "discounted price" next to the "original price" for your custom signs. Using this feature will let the customer instantly see the original and discounted price.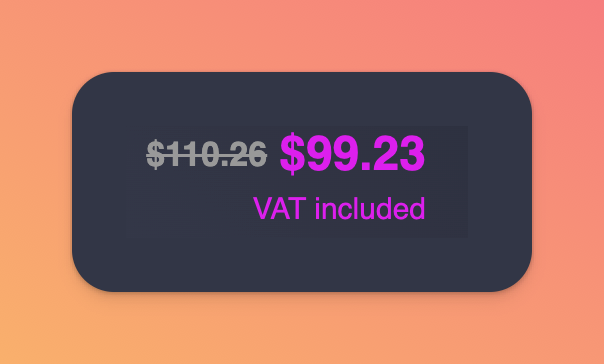 Using this feature allows you to apply a percentage of a fixed discount to the original price.
The discounted price displayed to the customer will become the final product price when added to the cart.
More info on how discounting works can be found here.