You can now add one or more forms to a sign customiser and start accepting custom sign design submissions from your potential customers.
Increase lead capture and acquire new customers by adding the custom design form on the same page as the text editor; this feature saves a page load which makes it easier and faster for potential customers to submit their unique sign designs.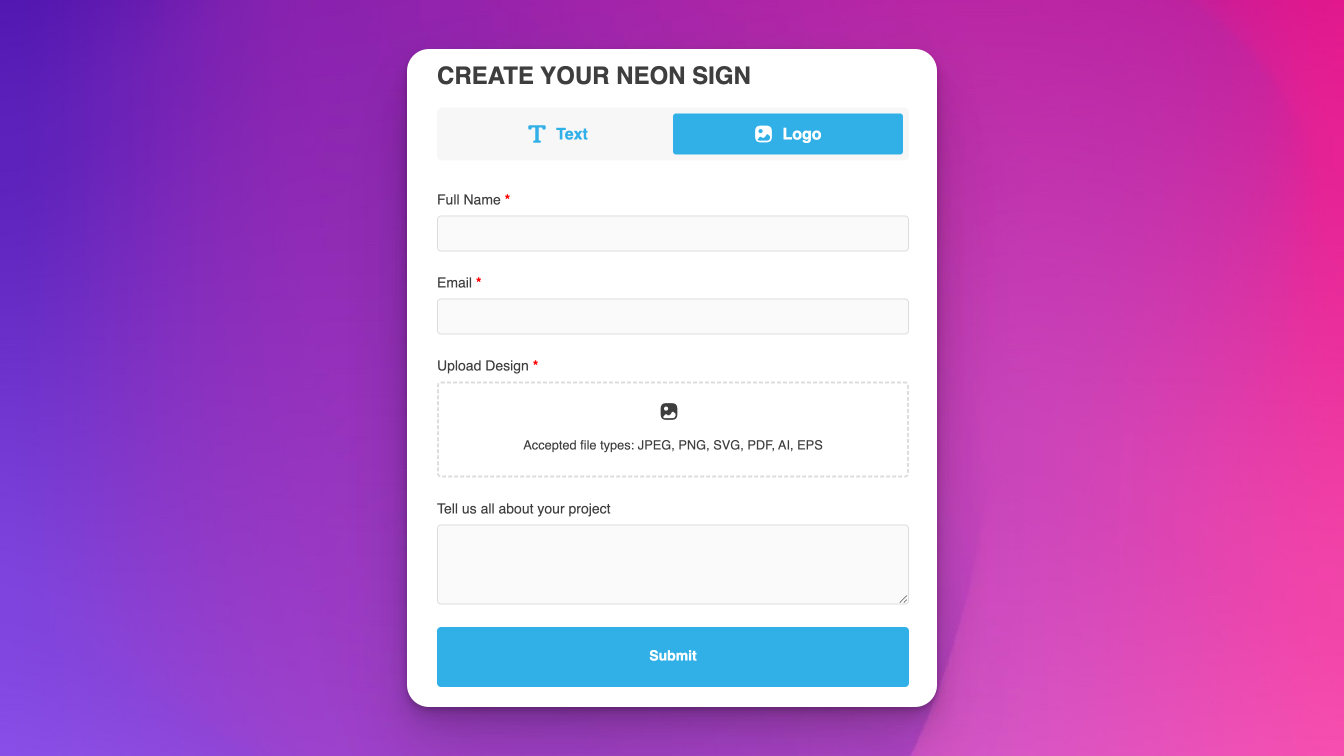 Key Features:
Add one or more forms per sign customiser to handle both individual and business needs
Capture leads and sync them as a Shopify Customer
Accept all the common file formats used for sign designs
10 unique input types, including file, dropdown, multiple choice, date, number, etc.
Completely customisable, styled and translated to your needs
Sign Customiser now provides three unique methods to capture custom design submissions.
Simple link to another page on your store
Full screen more info and link to another page on your store, the screen can be shown by a tab.
A fully embedded form to capture custom design submission
For more information on how to set up a form on your customiser please browse our collection of relevant articles.